Georgia Salpa competes for FHM 100 Sexiest Women in the World (PHOTOS)
Georgia Salpa, the Irish model and Celebrity Big Brother star been named the highest new entry in the FHM 100 Sexiest Women in the World poll. She appears regularly in underwear shoots so we are not surprised.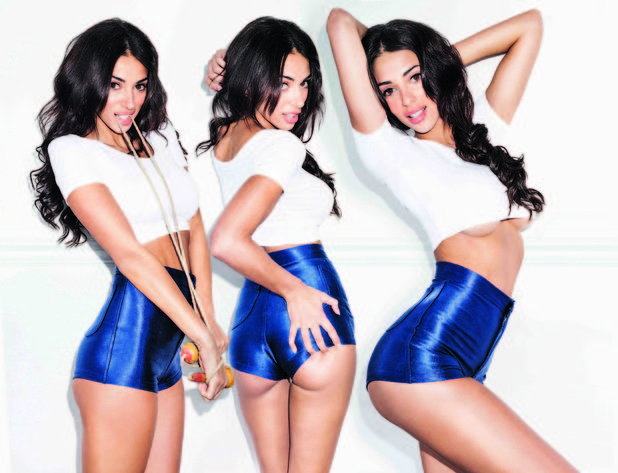 According to The Sun insiders have tipped the half-Greek, half-Irish model features prominently in the poll despite being almost an unknown this time last year.
"People always talk about the 100 Sexiest – girls as well – and to think that you'd actually be in it!"
"I like Rosie Huntington-Whiteley – she won last year, didn't she? She's amazing, I love her. I like Megan Fox, I think she's really hot too."

The Dubliner posed for some hot shots for the June issue of FHM, which is out this week. The 26-year-old lives in London currently and admits that she is shocked she got this far in the poll:
"People always talk about the 100 Sexiest, girls as well. And to think that you'd actually be in it!" Georgia splits her time between Ireland and London. She told FHM: "I really like it in London at the moment.

"I live right in the centre and there's something to do every night, loads of different parties. I love going out dancing with the girls."
Georgia also thinks that English men have more courage than Irish men and are a little more flirty:
"I think English boys are more ballsy – they'll actually come up and ask you out. In Ireland, I don't get asked out much. English boys are a lot more flirty."

 "I'm the kind of girl who always has a boyfriend. I am enjoying being single, though. I like confident guys, tall guys, guys who have all their s**t together.
"I like guys who wear nice clothes, nice jeans, nice trainers – I hate skinny jeans and those T-shirts that are really low-cut."
The Big Brother star said that she would not rule out stripping for Playboy. In the shoot she poses in front of a large metal cabinet wearing an all-in-one which appears to be falling off her.
She has her hair extensions in curls around her shoulder (it used to irritate me how much she played with that hair in the Big Brother House).
In another shot we see her in blue electric shorts and a white t-shirt.
Join 606+ members of the Stylejacking.com Community